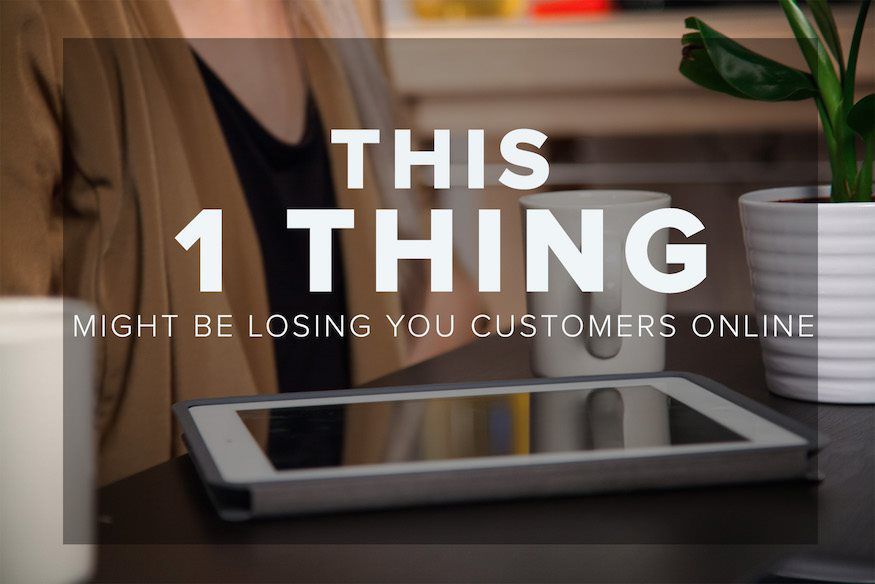 Your website needs to have more than just information: it needs strategically positioned information that captures the right attention. To be successful, you need to make a clear statement "above the fold" – that's the first part of your website, the part people see without having to scroll. If you don't engage visitors there, they might leave your site faster than they arrived!
Did you know…?
Only 20% of people who visit your site will scroll to see content below the fold.
80% of people who visit your website land on your home page and want information...now. If they can't find it, they leave.
Here's what you need above the fold:
1. Clear and engaging content
Visitors should know who you are and what you do instantly without having to dig through tons of information for clarity. It doesn't mean you should cram all of your products or services above the fold, but highlighting a couple of your most popular ones will do the trick.
2. HD photography and video
Featuring high-quality content on your site is a great way to keep visitors interested. HD videos and photos help them learn about your business quickly, plus it's a beautiful way to tell your unique story.
3. A call-to-action
A call-to-action is a button or link that provokes an immediate response from visitors. It's a critical step in converting them from eyeballs into customers!
Remember, your website should work for you. You want your website to convert leads and get people through your door. Taking time to focus on how your website looks and functions above the fold may be what you need to take your business to the next level online.
Need help implementing these ideas? We can show you how good you can look online in under 24 hours. Call us at 844.207.9038 or email hello@mopro.com for more information.